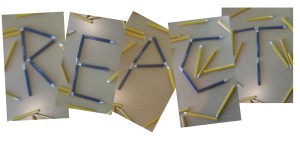 AMA Postcard
It's not a fun or easy topic to discuss about, but smoking is a real issue all around the world. If you happen to be a smoker and is trying to quit or knows somebody who would like to quit, there are resources available to you and anyone in need of help. You can receive the help and support of people who wants to help you without being judge.
Here are some local and government resources that you can use:
1-800-QUIT-NOW is a government support program that is available for smokers through this phone number, a phone app, and follow them on social media.
Minnesota based programs, for more info click here.

Asian Smokers' Quitline: This is a free program to help smokers quit. Services include self-help materials, a referral list of other programs, one-on-one counseling over the phone, and a free two-week starter kit of nicotine patches. Visit asiansmokersquitline.org.
Smokefree Teen Smokefree Teen helps teens take control of their health. It offers free support for quitting, including their QuitSTART smartphone app. Visit Teen.Smokefree.gov.

Smokefree Español: Este sitio en la red ofrece enfoques recomendados sobre cómo dejar de fumar, información sobre un amplio rango de temas relacionados con el fumar y dejar de fumar, y una fuente de recursos gratuitos en español. La información disponible en este sitio en la red puede darle apoyo con sus necesidades inmediatas y a largo plazo a medida que deja de fumar.

Want to get a better idea of the trend in tobacco usage:

Nearly 3 of every 100 middle school students (2.5%) reported in 2014 that they smoked cigarettes in the past 30 days—a decrease from 4.3% in 2011.
More than 13 of every 100 high school students (13.4%) reported in 2014 that they used electronic cigarettes in the past 30 days—an increase from 1.5% in 2011.
Check out CDC for more information.
Information used belongs to rightful owners.