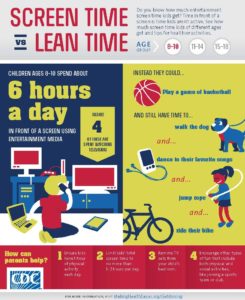 CDC
Obesity is a present health concern in the US and it's important that it is continued to be discussed about. In order to prevent and decrease obesity rates in the US, there have been many attempts and programs to help people better understand what causes obesity, how to prevent it, and the ways we can educate people on it.
Some quick facts from a research conducted by CDC:
"Childhood obesity is associated with negative health consequences in childhood (1) that continue into adulthood (2), putting adults at risk for type 2 diabetes, cardiovascular disease, and certain cancers (1). Obesity disproportionately affects children from low-income families (3).
Overall obesity prevalence increased from 14.0% in 2000 to 15.5% in 2004 and 15.9% in 2010, and then decreased to 14.5% in 2014. During 2010–2014, the prevalence of obesity decreased significantly overall, among non-Hispanic whites, non-Hispanic blacks, Hispanics, American Indian/Alaska Natives and Asians/Pacific Islanders, and among 34 (61%) of the 56 WIC state agencies in states, the District of Columbia, and U.S. territories." – CDC
Who is generally at risk for obesity:
Low-income families
Young mothers
People without access to healthy food/alternative food options
What can we do to prevent obesity?
Spread the knowledge of obesity among friends, families, peers, co-workers, etc. through various use of communications and social media platforms
Encourage people to live a active, balance, and healthier lifestyle by:

Encouraging healthy habits
Participating in activities outside of home/schools/work environment
Buying produces at local markets/groceries or partaking in a community garden or growing your own produces
Using other methods of transportation such as walking, biking, skating, etc.
Find recommended resources for minorities here.